A Silent Meditation Retreat
A Silent Meditation Retreat is a reminder that
you´re a Human Being,
not a Human Doing…

A Silent Meditation Retreat
Being present, where Heaven and Earth meet,
… where life unfolds itself,
… where being is enough,
… being with all as it is,
… being moved by the flow of life,
… in resonance with the pulse of life.
The Sweet Sound of Silence
A Silent Meditation Retreat is a taking away.
Removing what is not needed.
Making space for what is already there,
but we usually are too busy to see it.
It´s not easy to describe a Silent Retreat,
Poetry comes close,
Art gives a flavour,
Music touches,
only to leave one empty-handed.
Emptiness is what it is all about,
The lack of things,
Simplicity,
Being.
The Daily Programme
Breakfast (individually), in silence
09:30 – 10:30: Sitting/Walking Meditation
10:30 – 10:45: Break, in silence
10:45 – 12:30: Free time in the Center
12:30 – 13:00: Lunch, in silence
13:00 – 15:00: Free time in the Center
15:00 – 15:15: Break, in silence
15:15 – 15:45: Possibility for Sharing & Feedback
16:00 – 18:45: Afternoon session
19:00 – 20:00: Dinner, in silence
Each Silent Meditation Retreat includes
• Individual Guidance & Feedback
• Four short Silent Gatherings during the day
• Morning session with Sitting/Walking Meditation
• Afternoon session with either
– visits to Assisi´s Sacred Places
– "Camino-Walks" (90 minutes) near the Center
– free afternoons

Read more about
• the cost for your Silent Meditation Retreat
FAQ about the Silent Meditation Retreats

More about The Silent Meditation Retreats
The whole purpose of a Silent Retreat is to stop, take a break, distance yourself from your thoughts and opinions…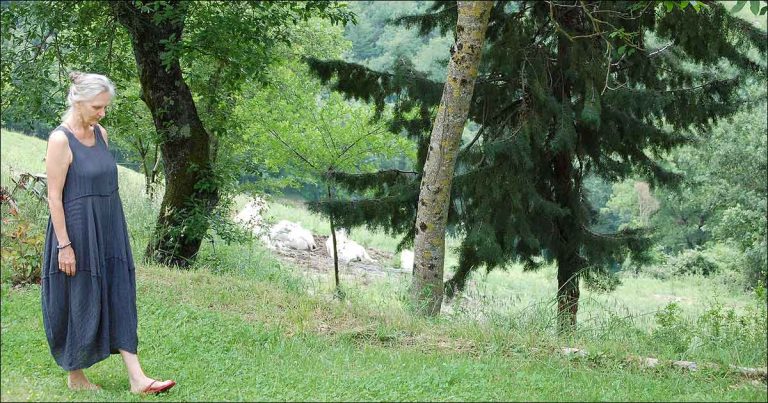 Our Silent Morning Meditation leading us into The Meditative Space…